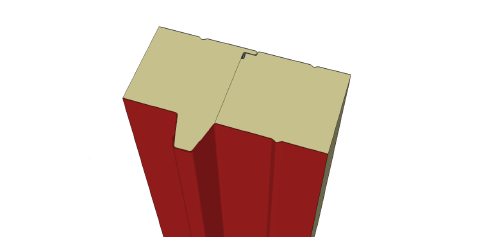 This sandwich panel with a non-combustible insulation core of mineral wool meets today's high demands for fire protection. According to the guidelines for industrial construction, non-combustible insulation materials are obligatory, particularly for large-surface and multi-storey buildings.
For a core thickness of 100 mm and higher, a fire resistance up to 90 minutes can be reached.
Additionally, Hipertec® Roof panels show exceptional acoustic insulation behaviour.
Thanks to the high quality level of the production process, the interlocking of the joint is perfect and panels up to 25 meters length can be installed rapidly.
To protect the mineral wool core from moisture, a cut back and a protective flashing at the eaves are recommended.
For additional information, please have a look at our detailed technical manual.
read more >>
---