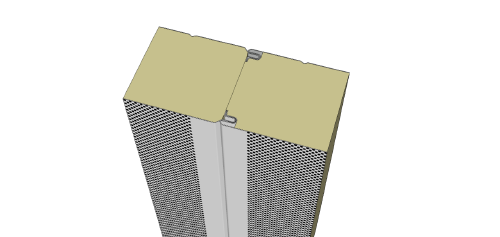 Hipertec® Wall Sound is a sandwich panel with an insulation core of mineral wool and steel cover sheets, the internal sheet being perforated. This panel is perfectly apt for buildings with high requirements on sound insulation and sound absorption. The design of the internal sheet improves room acoustics substantially. This system (patented by Metecno) uses a special fleece material as trickle protection between the internal sheet and the mineral wool core.
Generally being used as a ceiling or partition wall, Hipertec® Wall Sound may also be used as an external wall in specific cases, though it is generally not recommended to apply this panel in heated buildings or buildings with high moisture.
For additional information, please have a look at our detailed technical manual.
read more >>
---