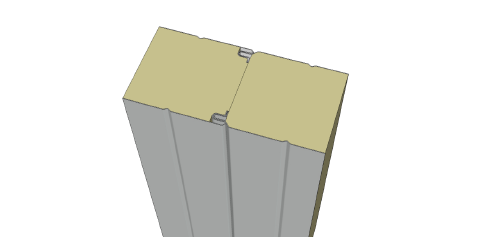 Hipertec® Wall is a sandwich panel with a non-combustible insulation core of mineral wool and is suited best to meet today's high requirements for fire protection and sound insulation.
Depending on the core thickness, the fire resistance may reach up to 120 minutes.
High support widths and an easy installation - both vertical and horizontal - make this product very cost-effective and perfectly apt for the application as a separation wall or external wall.
Due to the large number of combinations with other panels from our portfolio (with polyurethane or glass wool insulation core), it is possible to reach fire-safety, acoustic and thermal requirements at once without any visual impact.
Please have a look at our detailed technical manual for further information.
read more >>
---